December 9, 2016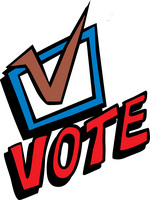 AMERICAN RED CROSS LOCAL CONTRACT TENTATIVE AGREEMENT VOTES HAVE BEEN COUNTED. 72% VOTED TO RATIFY THE CONTRACT.
This information is being forwarded to Red Cross and we will follow up with them on a timeline for ratification bonus and appropriate changes.
____________________________________________________________________________________- NOVEMBER 23, 2016
Below is the summary of the Local tentative agreement that was reached with Red Cross. This summary will also be provided in the ballot that will be mailed out the beginning of next week. Also included is a link to the individual tentative agreements. These will be eventually collated into a single contract booklet but we wanted to provide all information available as quickly as possible.
.
Link to individual temporary agreements
November 22, 2016
Local 2201 is happy to announce that we have reached an tentative agreement on a Local contract with American Red Cross. This is a first agreement and builds on much of the economic benefits bargained in the National Addendum. A summary of the agreement will be sent out shortly. This agreement must still be ratified by the members and plans for that vote are being finalized now. The Local Officers and bargaining team (Tony Devault, Jim Boggs, Deneen Bannister) would like to thank everyone who worked long and hard to reach this agreement after almost a year of bargaining. Without all of you this would not have been possible.