Why We Wear Red on Thursdays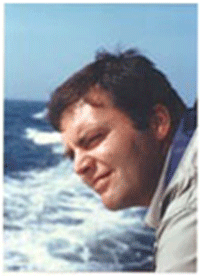 Gerry Horgan. Gone, but not forgotten!
August 15, 1989, A tragic anniversary while celebrating the life of Chief Steward Gerry Horgan, who was run down over 20 years ago on a NYNEX picket line in Valhalla, N.Y.
Horgan was the first, and until 2003, the only CWA member killed while picketing. His death is the reason why CWA members still today wear red in solidarity on Thursdays.
The four-month strike over health care benefits was just two weeks old when the daughter of a plant manager hit Horgan, 34, with her car while breaking through a picket line. He died the following day, Aug. 15, 1989, leaving a wife and two small daughters. He is remembered in the video as a "natural born leader" and "the epitome of what a union representative should be."
In January 2003, in another strike over health care, Michelle Rodgers was struck by a police car while picketing the GE Appliance plant in Louisville, Ky. A member of IUE-CWA Local 83761, Rodgers was an enthusiastic union activist who was hit while crossing the street as strikers gathered before dawn.
From CWA, Local 1103:
"This is the story of CWA Chief Steward E Gerald "Gerry" Horgan. Gerry died on Aug 15, 1989 from injuries sustained after being struck by a car, driven by a scab, while walking the picket line. On strike against the NYNEX Corporation fighting for medical benefits Gerry was the only CWA Member ever killed on a picket line. He was 34 years old."
Producer, Director, Susan Macaluso with the assistance of Murdock Communications, Inc. and the men and women of CWA, Local 1103. (Video starts at about 0:12 mark.)
Page Last Updated: Jul 26, 2013 (06:59:44)